BRS Messtechnik, Germany
Familiarize yourself with the possibilities of modern battery measurement technology using electrochemical impedance spectroscopy battery testing:
What test procedures are there for determining the battery condition (SoC, SoH) and what do they do?
Which measuring methods are useful in design & development, production and service operation?
What can the battery cell impedance contribute to the quality of battery systems?
We offer practice-oriented training; please contact us.
BRS Messtechnik GmbH is an expert in battery impedance testing. Batteries and battery systems can be tested quickly and efficiently with our compact battery impedance test equipment, independent of the battery technology.
Our battery impedance tester are universal tools for professional battery users and enable:
standard battery impedance tests (voltage, internal resistance, capacity)
battery analysis (comparison, trends, modeling)
diagnosis (state of charge, state of health, integrity)
recording of ambient conditions (temperature)
Our offer includes:
Professional battery impedance test equipment
Development of customized battery impedance test technology
Consulting and engineering for battery cell impedance measurement technology
Application examples of BRS battery measurement technology
For Development
Complete characterization
Batteries have to be qualified for specific applications, requiring the measurement of all relevant battery parameters:
Voltage
Spectral impedance
Capacity
Temperature
Model parameters
An integrated fully automatic calculation of the model parameters facilitates the analysis. The commonly used cylindrical cells (18650/ 21700) can be fully characterized with a compact and complete measuring system.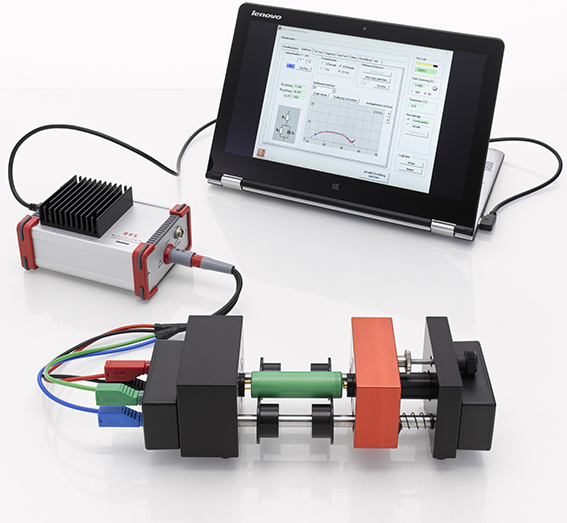 In Production
Quality within 0.4 seconds
For incoming inspection of large quantities of cells, measurement speed combined with in-depth testing is important.
Our compact instruments can be easily integrated into production lines for batteries. Within just 0.4 seconds they measure:
Voltage
AC impedance
DC impedance
For high quantities, the 5-channel MBT-X5 is recommended; for shorter cycle times, the measuring frequencies can be adjusted.
Recommended instruments: MBT family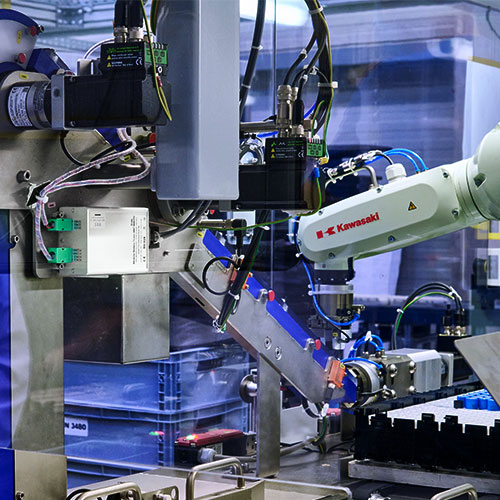 For Diagnosis
Battery quality in 1 min
The residual capacity (SoH) is important for battery diagnostics, e.g. for determining of reuse (second life). The comparison of impedance spectra provides information about the battery condition in just 1 minute. An integrated analysis algorithm reduces the complex data to just 1 essential parameter for easy evaluation.
Diagnosis
State-of-health
Second life
Detailed specifications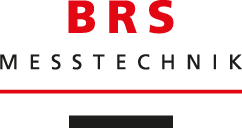 Product Overview
Type

BTC1B

MBT-L/-S/-M

MBT-X5

BIM1B

BIM2B

BIM-HV-B

Application
R&D,
Qualification of cells
Production,
BoL-Test, EoL-Test
Production,
BoL-Test, EoL-Test
R&D, QA and diagnosis for cells and modules
R&D, QA and
diagnosis for high voltage systems
Special
features
Complete test of cylindrical cells with just one instrument
3 parameters in just 0.4sec

AC-IR and DC-IR

5channel cell measurement system
Easy-to-use universal tool for impedance testing
Impedance tester for up to 900V
Measurement
speed
1sec
per frequency

 

12sec….84sec per scan

0.4sec
0.1sec….1.3sec
per channel
1sec
per frequency

 

12sec….84sec per scan

1sec
per frequency

17sec….29sec per scan

Voltage ranges
5V and 60V
5V or 60V
5V
5V and 60V
100V and 900V
Impedance
types
Resistance,
reactance

Nyquist plot

Model parameters

Resistance
Resistance
Resistance,
reactance

Nyquist plot

Model parameters

Resistance,
reactance

 

 

 

Nyquist plot

Model parameters

Impedance
ranges
1mΩ…1Ω
in 7

ranges

1mΩ….300mΩ,

depending on type

10/30/100/300mΩ
1mΩ…1Ω
in 7 ranges
10/100/1000mΩ
Frequency
range
0.1Hz…1000Hz
10Hz, 1000Hz
1Hz, 10Hz, 100Hz, 1kHz
0.1Hz…1000Hz

1Hz…1000Hz (BIM1)

1Hz…1000Hz
Additional
measurements
Temperature, Capacity
Temperature
—–
Temperature
(BIM2)
—–
Communication
interface
USB
RS232
RS232
USB or RS232
USB
More about BTC1B
More about MBT
More about MBT-x5
More about BIM
More about BIM-HV-B
Video "Battery Test System" – easily explained in 3 minutes.
We are happy to answer all your questions about BRS Battery testing.
Just give us a call or use the contact button on the right.
Ms. Witchayarai Petbundi (Nong)
TEL.: +66 (0) 85 323 7260
E-MAIL: info@exyneasia.com